Community Developed Resources
The Refrigerator Door
Originally created and published by Nova Vita Domestic Violence Prevention Services, The Refrigerator Door is a practical handbook for survivors of domestic and family violence in Brantford and Brant County. This resource provides information on abuse, and includes various contacts and resources within the community that can assist with many of your practical and emotional needs. It  has also proven to be a helpful resource for service providers.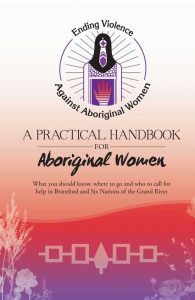 A Practical Handbook for Aboriginal Women
The Brantford Aboriginal Domestic Violence Guide provides information and resources that support a holistic approach to safety, healing and over all well-being. The handbook created by Brant Native Housing with the support of various community members, identifies the available community supports specifically for Aboriginal Women, their children and community service providers in Brantford and Six Nations of the Grand River.
Rural and Remote Supports and Services in Brant County and Six Nations – 2019
The Rural and Remote Supports and Services project is funded by the Ministry of Children, Community, and Social Services (MCCSS). The purpose of this funding and report is to improve the capacity of gender-based violence service providers to effectively respond to the unique and complex needs of women and their dependents who have experienced violence or are at-risk of experiencing violence in/from rural communities. The report shows findings on improving capacity in Brant County and Six Nations.
The Seniors Tool Kit
The Seniors Took Kit resource was created by The Brant Elder Abuse Committee as a practical handbook for seniors to raise awareness around elder abuse, and provide information on the various supports and service providers available in Brantford, Brant County, and Six Nations of the Grand River.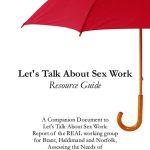 Let's Talk about Sex Work Resource Guide
This resource package is brought to you by REAL (Resource Education and Advocacy Locally for Sex Work) and has been designed as a practical guide to accompanying the research document Let's Talk about Sex Work: Report of the REAL working group for Brant, Haldimand and Norfolk, Assessing the Needs of Sex Workers in our Community. It is based upon the report recommendations and is intended to be a beginning point for social service agency workers who want to provide effective support for sex workers.
An Introduction to Colonization and Missing and Murdered Indigenous Women, Girls, Trans & Two-Spirit
Best Practices Working with Indigenous Survivors of Sexual Violence
Intimate Partner Violence in LGBTQ+ Relationships